This month I actually read a lot more than I had suspected I would. It was a month filled with deadlines and a new school semester and general hectic antics. It's not quite the impressive list that it would have been if it was a book roundup composed by teenage me but, let's face it, teenage me had much more free time.
---
Dreadnought – April Daniels
Wow, what can I say except yes! This was an amazing book. I loved every second of it. Danielle is a compelling protagonist but truly I fell in love with her when she hugged her 'friend' for the first time and was like 'having friends is great' as said friend blushed profusely. We love some clueless gay energy in this house. There were great moments of intense emotion, intermingled with lightheartedness and dramatic action. If you're looking for an optimistic book about a trans lesbian superhero discovering her feet and finding her name, you've found the right book.
---
The Flat Share – Beth O'Leary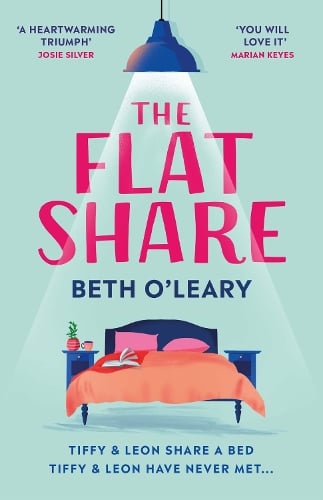 A wonderful, sweet and completely absorbing little romance. I couldn't put this down, literally; I pushed back working on my assessment for my master's degree to finish reading this. A wonderful premise of the main characters sharing a flat while working opposite shifts and slowly falling in love by leaving each other post it notes. Tiffy's personal growth after her abusive ex struck a chord with me and was wonderfully done. Truly a lovely and uplifting tale.
---
The Hating Game – Sally Thorne
Another romance. This one without my least favourite trope of a single instance of misunderstanding causing a gigantic rift between the couple when they literally could have just said a single thing to each other or given each other the benefit of the doubt. But I digress. Thorne has an upbeat turn of phrase and a joyful style that propelled me through this book at breakneck pace. The characters had adult reactions and hang ups and problems that resonated with me. An excellent read that I consumed in one bite.
---
Strange Practice (A Dr. Greta Helsing Novel) – Vivian Shaw
I loved this book! I really enjoy seeing characters that I recognise from other literature in more modern retellings. I love the choices to include vampires (and vampyres) from something other than Dracula. There were some great moments of humour, lovely notes of drama and some found-family shenanigans that I really enjoyed. If you enjoy a good paranormal mystery/adventure, I'd give it a go. I'm certainly going to be reading the next book in the series!