Lots of stuff happening right now! So many things! Ah! Everything feels pretty chaotic right now but it's a good chaotic, even if I'm feeling pretty exhausted.
I went on a field trip this month with my fifteen-year-olds. Anyone who has ever had a horde of teenagers to chaperone through busy streets will know why this particular event knocked me out of action for like two days afterwards. But! It was a lot of fun too. My students also seemed to enjoy it!
So, I finally outlined the trilogy of new-adult urban fantasy/ dark academia books that I've been thinking about for a while now. I've been world-building since 2021 and making character profiles and such and now I've finally broken down a preliminary three-act structure of each of the books. It's kind of… Charmed meets Gossip Girl but what if it happened on a university campus? I'm actually really pumped to get started writing! Before that starts up though I have to finish up my novella. Hopefully, I can figure out how to wake up at 4:30 am to write before work again. I got into the habit at the end of the last school year, but I lost the knack when the new school year started up again. I suppose I've been so busy and stressed that my body just wouldn't cooperate.
Stressfully, my next MA assignment is creeping up on me. I thought it was due on the 14th but turns out it's on the 12th. Luckily I have all of my first drafts done so I just need to edit and submit, but, boy, do I hate writing summaries of things. A nightmare.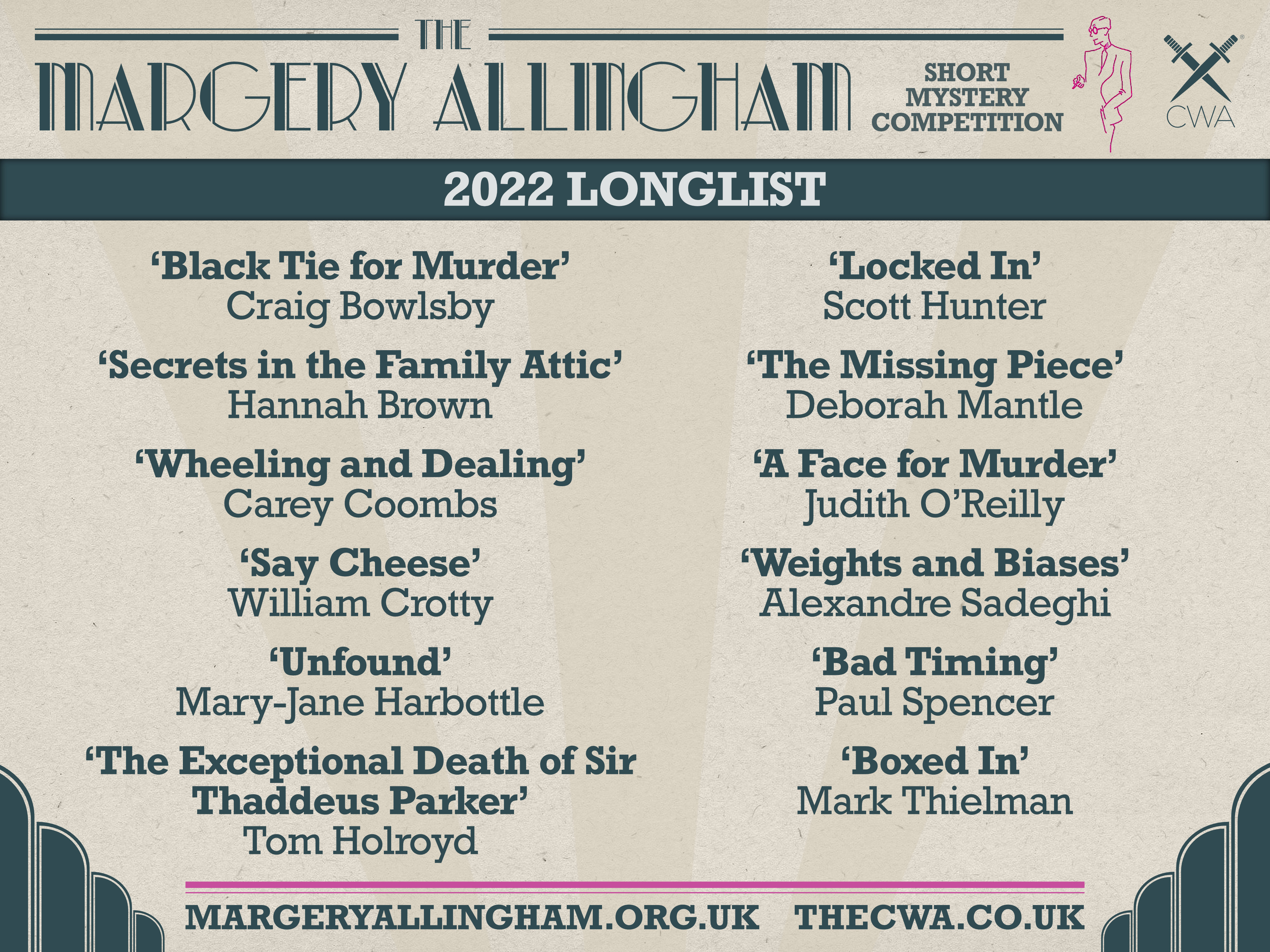 In other writing news, I've been long-listed for a bunch of stuff. One that I'm most proud of is long-listing for the CWA's Margery Allingham Short Mystery Competition! I did not make the shortlist, but even getting my name up there on the long list was awesome!
But I'm also incredibly excited and nervous to do a reading on May 19th for my flash fiction Mind the Gap which was shortlisted for the Propelling Pencil Flash Fiction Competition run by the lovely Audrey Niven. It's at 4am for me! So wish me luck in waking up and being a person at that time. I'll drop the link to the event in case anyone wants to come and watch me embarrass myself. It's free~